I'm a super lazy person, so my bed is the most popular spot to take a selfie. There's nothing to do, just lay on the bed, pick up the phone and take a selfie. Until now, I've clicked billions of selfies just lying on my bed. Just kidding, there must be a lot.
But the thing is, nobody wants to see them. People want to see a selfie with Barack Obama in Madame Tussaud or a selfie from any floor of Burj Khalifa. The world is a wonderful place, and there are a lot of beautiful places to take selfies.
In this article, I'll show you where is the most popular spot in the world to take a selfie that will be worth getting likes and comments on Instagram.
10 Most Popular Selfie Spots in the World
1. Cape Hillsborough National Park, Queensland, Australia
Cape Hillsborough National Park is a place where the rainforest meets the ocean. So you have the ocean and animals both to take a perfect selfie. You'll find this beautiful combination in the Mackay region of Queensland.
Walking along the pristine beach while the sun rises is the most popular spot in this National Park to take a selfie. When sun rays hit the ocean's surface, it creates a beautiful glowing effect.
And taking a selfie at this moment will be worth having you and your friends in absolute awe. However, while walking along the beach, you'll also meet some friendly animals who will be ready to give you a pose for a selfie.
So if you're looking to visit Australia alone, don't be sad, you'll find many friends to take selfies with you. Below are some other popular places in Australia worth taking selfies of;
Grounds of Alexandria, New South Wales
Sydney Opera House
Tom and Eva Lookout, Victoria
Bay of Fires, Tasmania
Lincoln's Rock, Blue Mountains, New South Wales
Fitzroy Gardens Conservatory, Victoria
Sea Cliff Bridge, New South Wales
2. The Great Wall of China
China is a country of wonders, and The Great Wall of China is one of them.
You only have to choose the correct section from the longest 9000 km, The Great Wall of China, to take a perfect photo of yourself. However, sometimes you must walk 10-15 km to find the right spot. If you're a young and sporty person, you must head to the Jiankou section.
Yeah, walking that much can be challenging, but you'll only get the most spectacular selfies there. If you don't want to go that hard, there is a simpler option also, the Mutianyu section. The only drawback of this section is that you'll see many people already there taking selfies.
It will become difficult for you to click photos. Therefore, I recommend you climb the wall a bit higher to explore this magnificent ancient monument thoroughly. The best weather to visit there is autumn and spring.
Some other best places to take a selfie in China;
South Putuo Temple, Xiamen
Wulingyuan Scenic Area, Zhangjiajie
Li River, Guangxi
Sun and Moon Twin Pagodas, Guilin
Leshan Giant Buddha
The Terracotta Army, Xi'an
Rice Paddies, Yunnan Province
3. The Eiffel Tower, Paris
A trip to Paris is incomplete without a visit to The Eiffel Tower. This beautiful landmark has an abundance of Instagrammable photo opportunities.
It will be fun to take a selfie during the daytime, but at night, the lighting on the Eiffel Tower makes it the most popular spot in the world to take a selfie.
The lighting goes from warm gold to bright purple in a breathtaking display you can't miss out on whenever you visit Paris. However, you can take photos of yourself outside the tower.
But from inside, you can hike up to its second floor and soak in the beautiful and panoramic view of the city. Some other best places in Paris to take selfies;
The Latin Quarter
Luxembourg Gardens
Champ de Mars
Disneyland
Montmartre
4. Burj Khalifa, UAE
Be the next Will Smith by taking a selfie from one of the world's tallest buildings (828 m), Burj Khalifa. Due to its beautiful structure, Burj Khalifa remains one of the ideal spots in the world to take a selfie.
I guarantee that the selfie taken from one of the floors of Burj Khalifa is worth getting a lot of likes and comments on Instagram.
Make sure to take your picture from the beautiful viewing platform, containing a breathtaking view of Dubai, countless tall buildings and a desert in the background. The best position to take photos on Burj Khalifa is to make do with a view from below, pointing your camera upwards.
More amazing spots in UAE to take a selfie;
Dubai Frame
Atlantis Aquaventure
Global Village
Louvre Abu Dhabi
Warner Bros. Abu Dhabi
Dubai Miracle Garden
Desert Safari
5. The Colosseum, Rome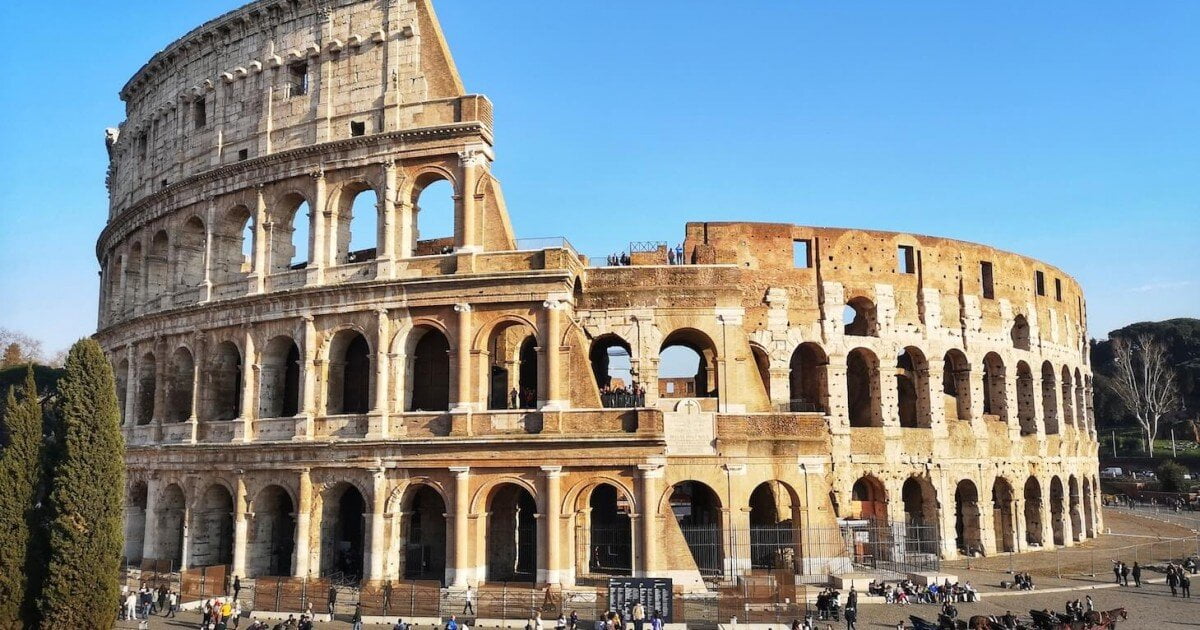 The Colosseum is considered one of the most incredible places to take selfies. The building is also known as the Flavian Amphitheatre, built between 70-80 AD. People immortalize themselves in front of its famous facade.
Rather than being inside the building, people love to take pictures standing in front of it.
You can stand 50 metres away from the building comfortably in any corner of the park. It can be your best spot at The Colosseum to take a selfie without any disturbance from the crowd.
However, the selfie will be worth uploading on social media with the caption Veni, Vidi, and Selfivi getting likes and comments. Other places to take selfies in Italy;
Mount Etna, Sicily
The Leaning Tower of Pisa
The Bridge of Sighs, Venice
The Stadio Olympico, Rome
6. London Bridge, England
Being a busy, buzzy and vibrant city, England is still known for its various picturesque places perfect for taking selfies worth getting a good engagement on social media. And one of the picturesque places perfect for clicking photos we're going to talk about is London Bridge.
The bridge spans the River Thames in Central London. You will have the opportunity to click beautiful pictures of yourself from the bridge with the shard soaring high in the background.
However, below the Jubilee Walkway, Southwark is considered one of the most popular spots in the World to take a selfie. You only have to watch 16 m high, a giant sundial known as light-grey pointy Portland Stone. It helps to create a perfect and unusual selfie backdrop.
Some other right spots in England to click photos;
Stonehenge – Wiltshire
Royal Pavilion
White Cliffs of Dover
Big Ben
Mermaid Street
Ribblehead Viaduct
King's College Chapel
Shoreditch Street Art
7. Sanctuary of Truth, Pattaya, Thailand
Are you serious about clicking some Instagram-worthy selfies? If really so, you must visit the most legendary structures of Pattaya, Thailand, the Sanctuary of Truth. This magnificent tall structure is situated on the Northern Part of Pristine Wongamat Beach.
It is one of a brilliant architectural works, and taking selfies with it will surely catch your attention and each of your social media followers. The intricate teak wood carvings of Sanctuary of Truth will add a new charm to your selfie.
You only have to take some of the perfect pictures of yourself in front of the structure. Some of more best places in Thailand to take a selfie;
Mahanakorn Skywalk, Bangkok
Samed Nang She Viewpoint, Phang Nga
Naga Stair at Wat Phra That Doi Suthep Temple, Chiang Mai
Koh Nang Yuan Viewpoint
8. The Church of the Intercession on the Nerl, Russia
Nothing is better than taking a selfie with a solitary white church with an onion-shaped green dome stretching to the horizon, The Church of the Intercession on the Nerl.
The church is one of the most recognized Russian landmarks on the traditional Russian tourist route, the Golden Ring. You have to travel 225 km away from Moscow to the thousand-year-old city of Vladimir.
Then you need to drive to the settlement of Bogolyubovo and walk some kilometres along the Cobblestone path to reach the church. Yeah, it is pretty complicated and sweaty. But trust me, it will be worth it.
After reaching there, you can take some beautiful selfies that will keep your friends and family in awe. You can experiment with reflections in the small pond near the church to get more creative selfies.
More places in Russia to take some creative selfies;
O2 Lounge Bar
Kizhi Pogost
Vitoslavlitsy wooden architecture museum
Swallow's Nest
9. Taj Mahal, India
If you visit India but do not take a selfie with the Taj Mahal, it will be like you went to Thailand and didn't get a massage. The only difficulty you'll face while taking a selfie at the Taj Mahal is the crowd.
According to a recent report, the average daily number of tourists hovering at the Taj Mahal is around 25000. That's too much. So, in this case, a little away from the crowd at the end of the fountain is the perfect spot to take pictures of yourself.
However, the best time to visit the Taj Mahal is during the daytime. It says the structures look more magnificent in the daylight. Other most popular spots in India to take a selfie;
Athirapally Waterfalls, Kerala
Pangong Lake, Ladakh
Rann of Kutch, Gujarat
Dal Lake, Jammu and Kashmir
Victoria Memorial, Kolkata
Hawa Mahal, Jaipur
10. Nā Pali Coast State Park, Hawaii, US
From greenery to blue water in Na Pali Coast State Park, Hawaii, you'll get everything there to take a perfect selfie. The place is far from civilization when you get to Hawaii Kauai Island.
The island is so beautiful that pictures clicked there will surely get everyone's attention on social media. It comes with breathtaking scenery like steep ridges and verdant valleys on the side of the island.
There is a road that connects the in and out of the area that generally feels quiet and peaceful. The little white sand coves, also known as the hiker's paradise, are the most popular spot in the world to take a selfie.
Some more notable places in the US where you can take a perfect selfie.
Big Sur, California
The Montauk Lighthouse, New York
Lake Tahoe, California
Half Dome from Glacier Point, California
Badlands National Park, South Dakota
Horseshoe Bend, Arizona
Wrapping up
I hope till now you get to know where is the most popular spot in the world to take a selfie. The world is a beautiful place. You'll only get a perfect spot for taking selfies in whichever corner of your world.
If you loved this listed article, you'd definitely love my other listed article list of 20 cheap patio paver ideas. Check it out quick!